Sam Fine for Fashion Fair African Violet lipstick ($22.00/N4,200 for 0.12 oz./3.4g) described as a deep plum with a luxurious formula that has an ultra-creamy texture to guarantee incredibly smooth application and rich color payoff. Specially treated pigments blended to deliver pure, intense color with the perfect hint of shine.
African Violet is a rich deep plum with a creamy texture and shimmer free finish, similar to Makeup Forever Rouge artist intense #48.
Like the rest of the Supreme Color Collection, it comes in a rich gold tube. I feared it would be heavy as metallic packaging sometimes is but its not. Light weight without looking cheap (at all 🙂
African Violet like the other shades in this collection is moisturising, creamy and very pigmented. It delivers full opaque coverage, with a smooth creamy texture for a drag-free application. Once on it pretty much stayed put, when they said long wear they were not kidding. This lipstick survived 2 cups of coffee and lunch! Over the course of the day (coffee, lunch et al) it lost some of its pigmentation and shine, leaving a less intense almost matte finish.
If you are not bold enough to go full on with a dark lip try fading it out: apply African Violet to your upper lip alone and smack your lips together to spread the color
The Sam Fine for Fashion fair lipsticks retail at $22 for 3.4g. Quite pricey, compared to other high end brands like MAC lipsticks retail for $15.0 for 3g, Makeup Forever $19 for 3.4g but with the packaging and intense color payoff I'd say its worth every penny.
African Violet is one of my favourites of the entire collection. I'm absolutely loving this! Apart from the shade, I love that it's long lasting but not drying, so I can have breakfast and carry on with my day without needing to touch up my lipstick 🙂
Have you tried any lipsticks from the collection? What do you think?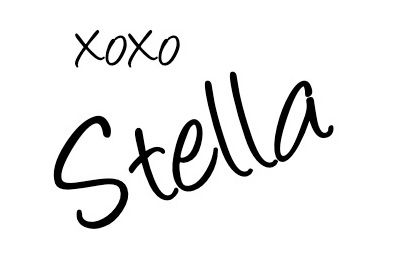 *Indicates products currently sold at the Stella's Addiction Boutique
Find me on TWITTER | FACEBOOK | YOUTUBE | PINTEREST | BLOGLOVIN