I knew I was going to buy these as soon as I saw its ad in last months french Glamour. The shades looked so vibrant plus the promise of 24hr wear couldn't hurt right?
Make a lasting impression without batting an eye.
Infallible Eyeshadow contain ultra concentrated colour pigments, for an intense colour finish. Additional binders (oils) coat and magnify the colour pigments revealing beautiful shimmer and maximized colour. The colour adheres to the eyelid as durably and comfortably as a second skin and lasts for up to 24hrs.
With a formulation that lies between the comfort of a cream and the ease of application of a powder, infallible eyeshadow melts gently from the fingertips to the eye lid on application. The result is a luxurious, velvety texture…
It comes in about 9 shades, I got Purple Obsession and All Night Blue.

The "conserver"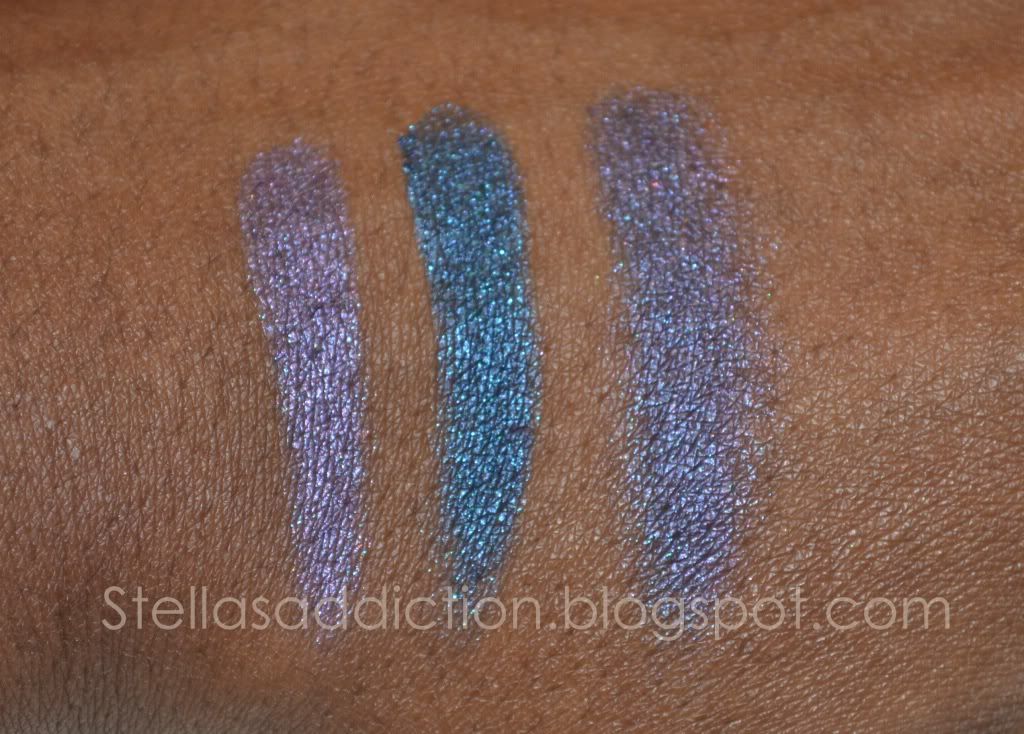 Purple Obsession, All Night Blue and both mixed.




Verdict:
First of all I have to say I am loving the packaging. It's really…slick and innovative. Apart from the obvious beauty of the clear base and silver ring, it also comes with a little plastic conserver to prevent the pigment from getting everywhere (as most loose pigments tend to).
The product has a unique texture, a cross between powder and cream and as a result, their long lasting claim holds stands. I don't know about 24 hours (I don't normally wear eye shadow that long…) but I got over 12 hours of creaseless wear with this (not primer or base) 🙂
I got mine from my local Carrefour supermarket, it retails for a little less than 8Euros in France for 3.5g a good deal if you ask me.