For these nails I used pearly white nail tips from Gala,
purple butterfly nail art cane & purple rhinestones from Magnetic, pink acrylic powder and acrylic liquid
from star nails.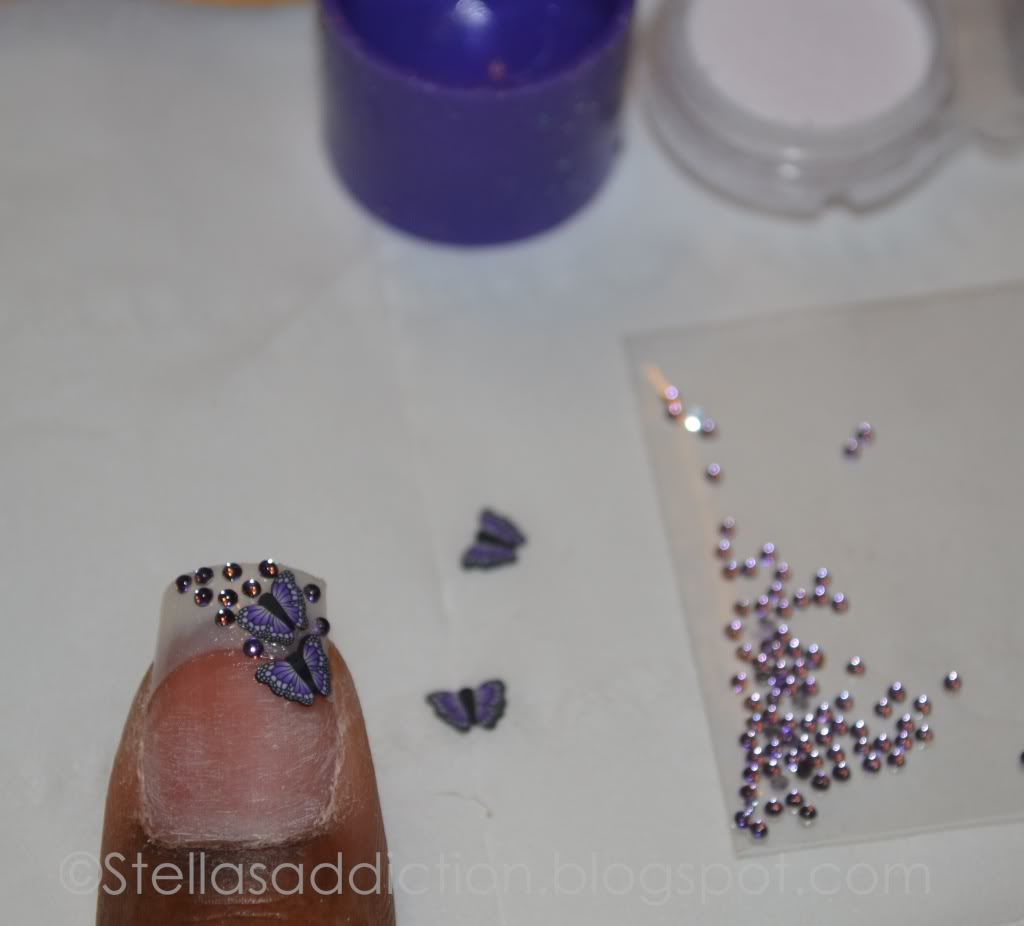 First I stuck the tips on and cut them. Next up is the art: I stuck the butterflies and rhinestones on selected fingers.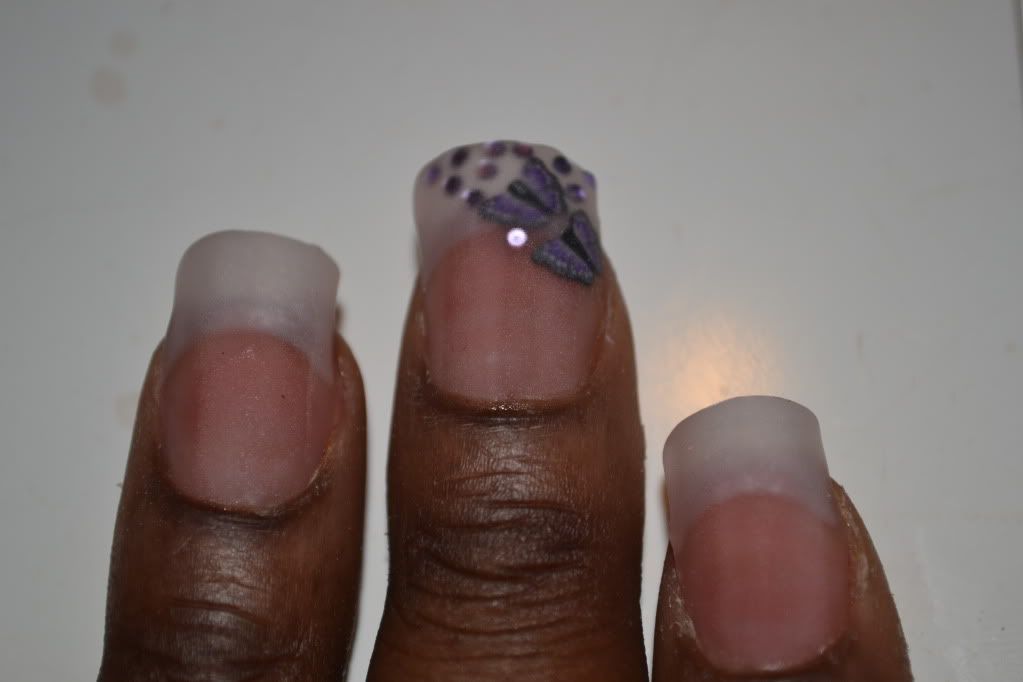 Acrylic powder and liquid then file to shape and buff to a shine.
Finito 🙂
TTFN!