For these nails I used clear nail tips, pink glitter from Kryolan, sequin stars from a random Chinese brand, pink acrylic powder and acrylic liquid.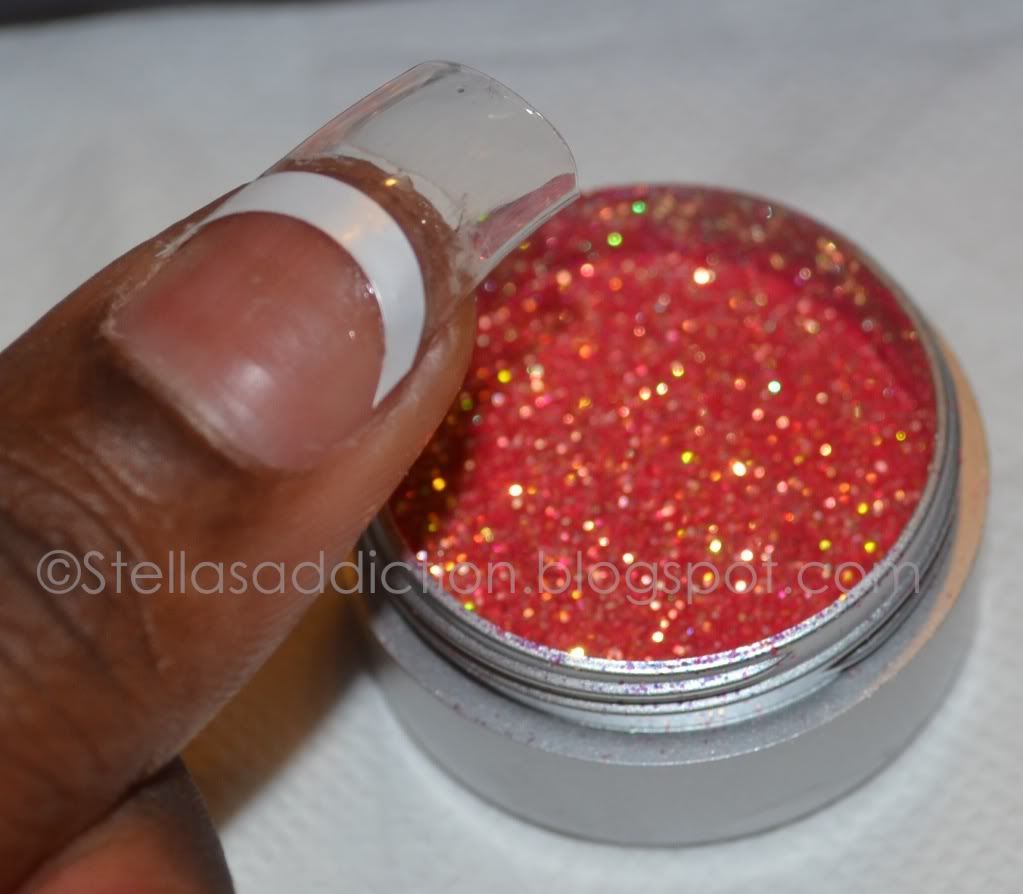 First stick the clear tips on and cut them to the desired length, then stick on a french manicure curve. One coat of base coat then cover that with your glitter and thanks to my sticker the glitter is restricted to the tips. Then shake some extra glitter over the nail to blend out the demarcation between the tip and the rest of the nail.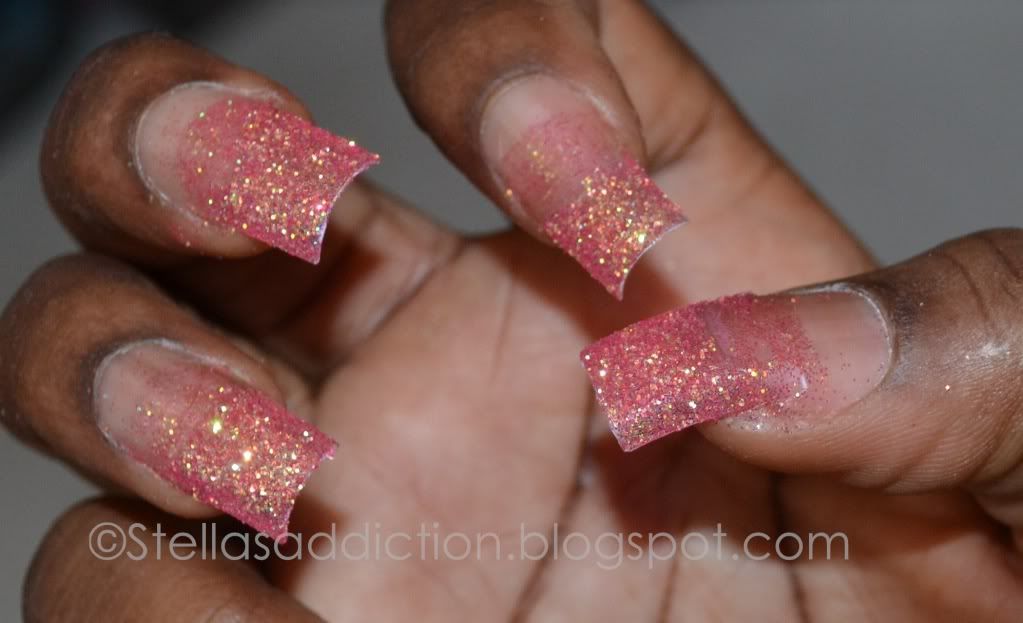 Tips covered in glitter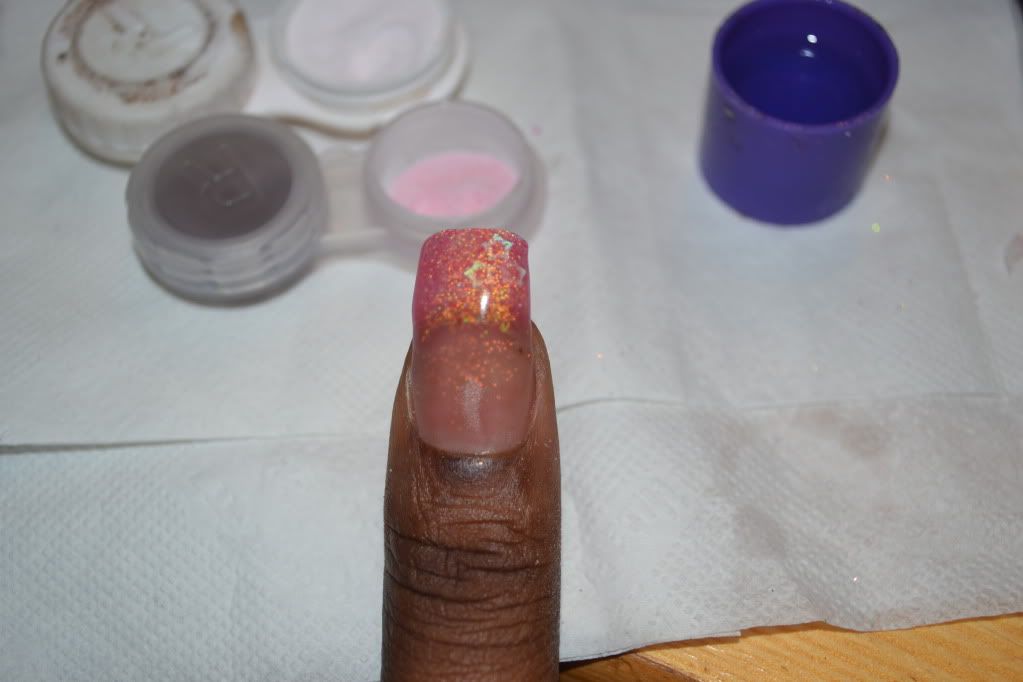 Yes I use old contact cases to hold my acrylic powder, recycling innit?
After the art is done next up is the acrylic powder and liquid. To intensify the shine (candy overkill) I mixed in some glitter in the acrylic powder. File and buff to shape. I cut them shorter too because they were a little too long at first
To add even more shine, I finished the design with 2 coats of Sugar Baby top coat from CND.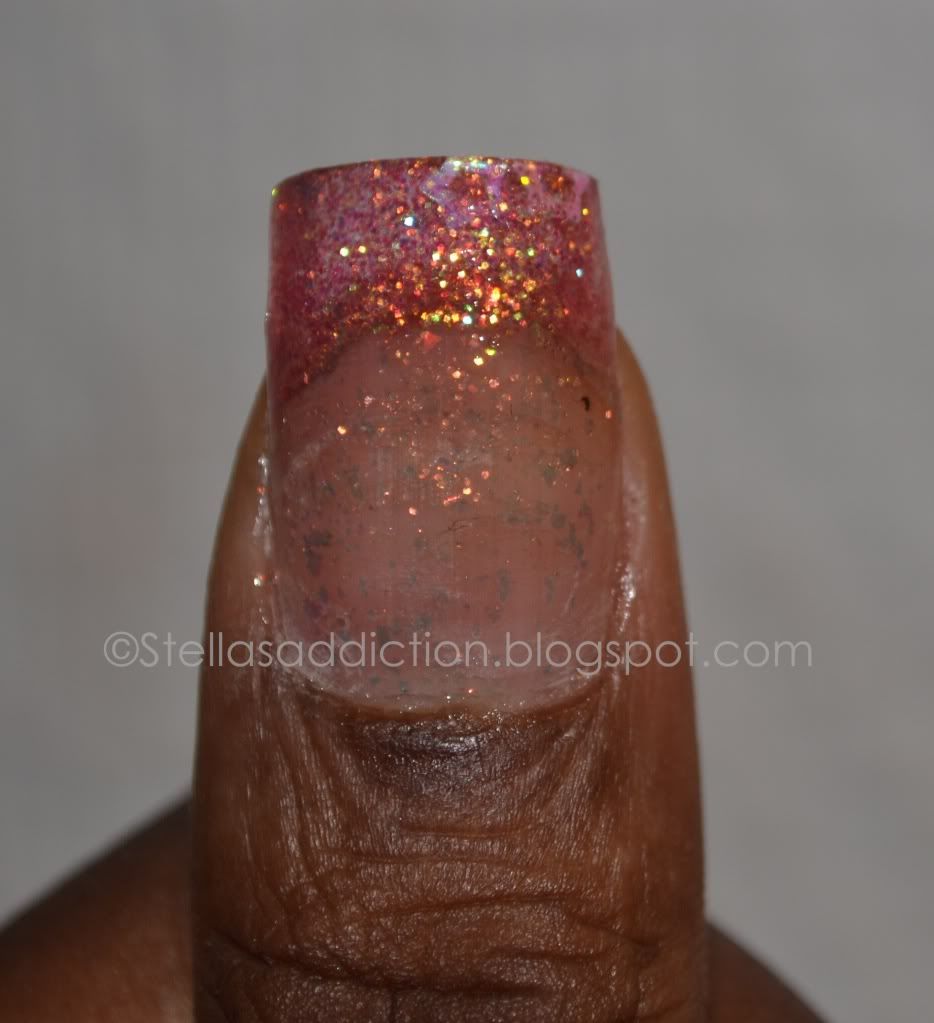 TTFN!