Since I found out Black Opal stick foundation is Sam Fine's foundation of choice, I decided to check them out.
First I got 3 shades for myself and liked them so I decided to get all 6 shades.

I got them while I was in Lagos. After almost buying the fake version I was saved when I found an official Black Opal distributor:
Kuddy Cosmetics. They have a bunch of stores in Lagos. I went to the one at 17, Koseh Street, by Bankole Street, Lagos.
Inside Kuddy Cosmetics Lagos
I went in to get all the shades of their stick foundation but ended up getting a bit more…*guilty face* I also learnt how to spot a fake but I'll tell u more about that later 😉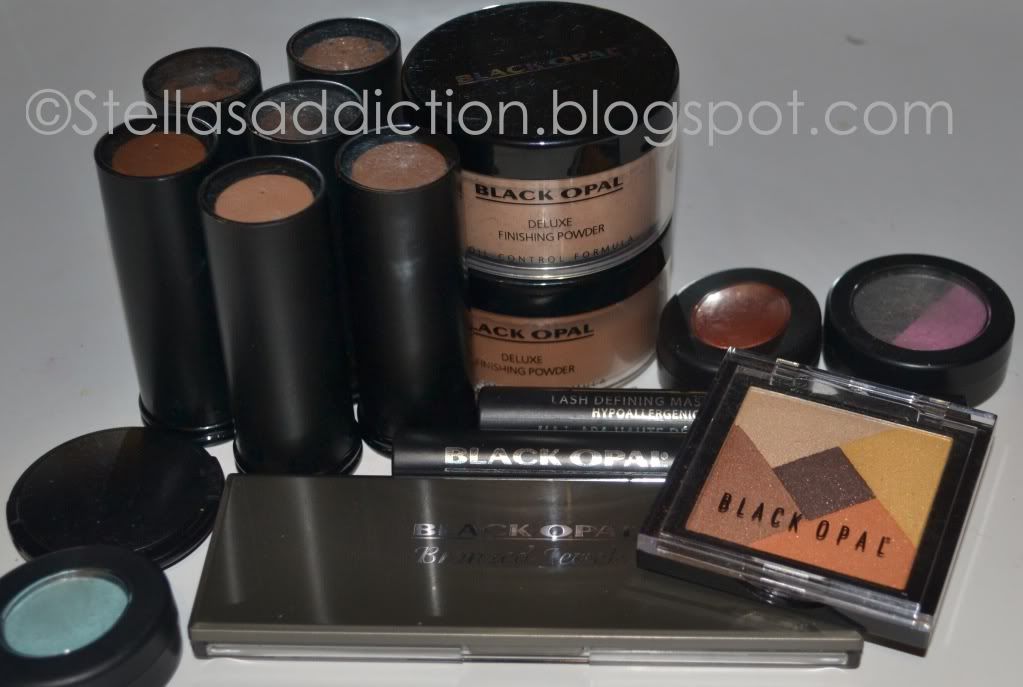 I got…
Stick foundation
in Hazelnut, Beautiful bronze, Carob, Truly topaz, Nutmeg and Heavenly honey.
Deluxe Finishing Powder
in Dark and Neutral light
Eye shadows
in 286 (matte dark taupe), 133 (mint green), Grape vine (matte pink, charcoal) and Shimmer dust in Copperlit
Lip palette
in Bronzed jewels and
Mascara
in Classic black

So far I'm really happy with them. Detailed review soon 😉
Like I mentioned earlier, there are a lot of fake Black Opal cosmetics out there so know your source!!!